Last summer I sent a 1952 Colt Commercial Government Model in .45 ACP and a .38 Super top end (complete with ejector) to Greg Derr at Derr Precision in MA. For those of you who don't know Greg he is one hell of a gunsmith, shooter, and professional photographer.
The .45 was in nickel and the .38 Super was poorly chromed. Greg explained the difference that chrome gave off a yellowish tinge and nickel bluish. Here's a photo that I took when I got the combo: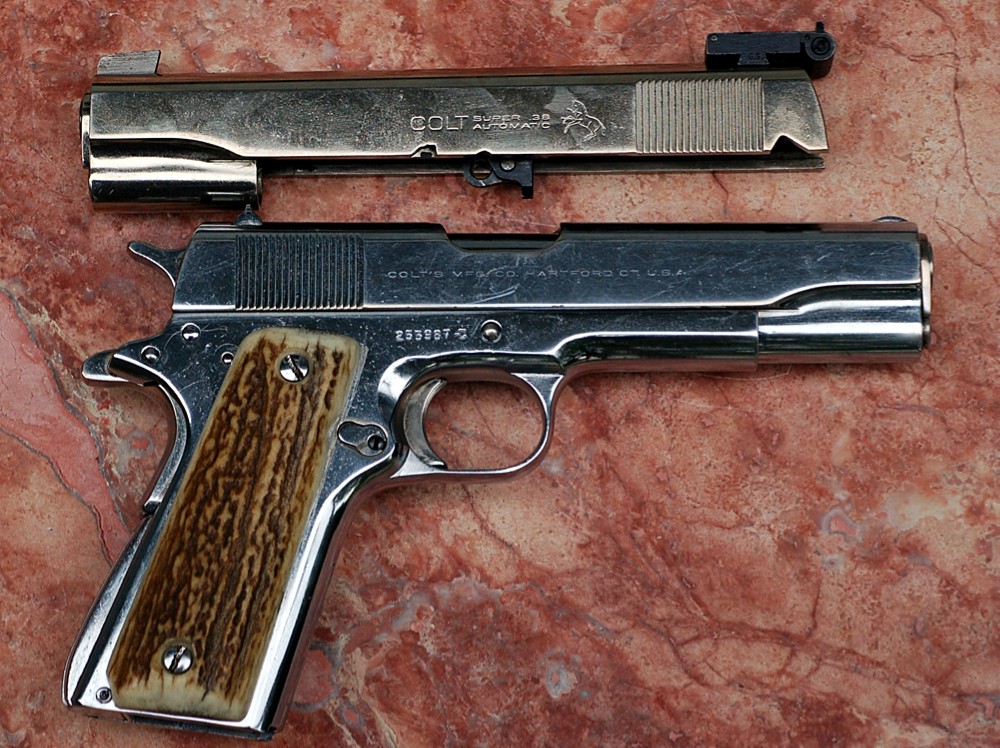 Before, chrome and nickel
My request to Greg was to keep them fairly stock and make them old school Colt Blue. Well knock my socks off...Greg posted photos on his Facebook Page "Derr Precision" - a few minor tweaks and they will be ready to be shipped to me!
Previously to change calibers you removed the top end, drove the ejector pin out, changed ejectors, put the other top end on and continued shooting. Greg has fit the slides to the frame with a close enough tolerance that there is no need for a ejector pin. I can't wait to get this package in the mail!
Here are some of Greg's pictures; his camera skills make me look like I am using an old point and shoot camera from the late 1950s!
After Greg's Mastery!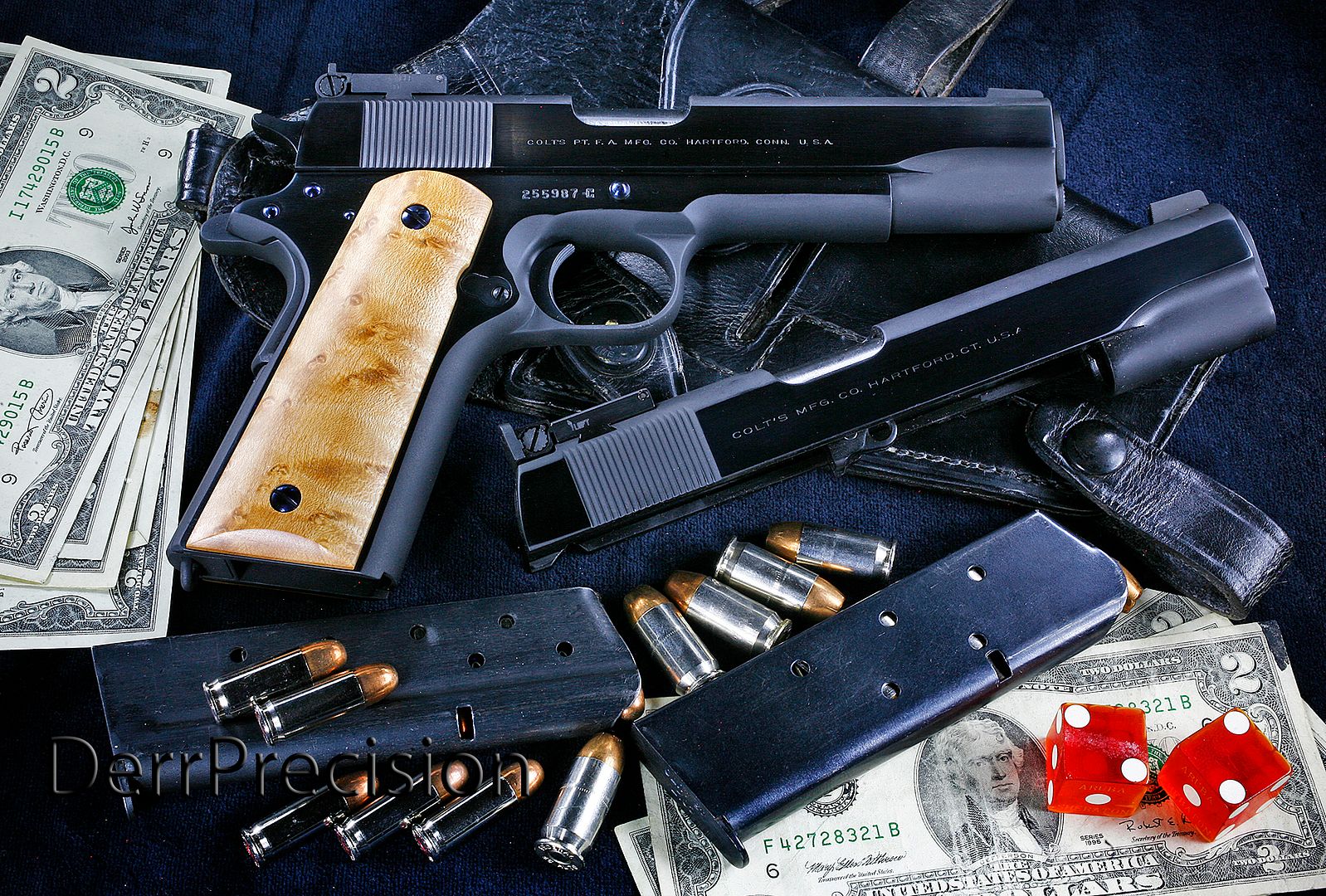 Special Thanks to Greg Derr for permission to Greg to use his photos