I've wanted a Colt Fitz Special since I was a kid and saw one in a copy of one of my dad's gun magazines. I decided it was time to have one in my collection. But since a genuine Fitz is almost impossible to find and just as impossible to afford, I had my own created.
I started with a 1948 Colt Official Police .38 Special with a 6" barrel that I found on Gunbroker. The poor old Colt was really well used with a terrible finish and an even more horrible condition bore. I had a 2" OP barrel that had a mint bore that was found in a friend's aquaintance's grandfather's "gun parts box." Colt made thousands of these Official Police revolvers and this one was in such terrible condition that its value was very little. However, the action was tight and worked perfectly.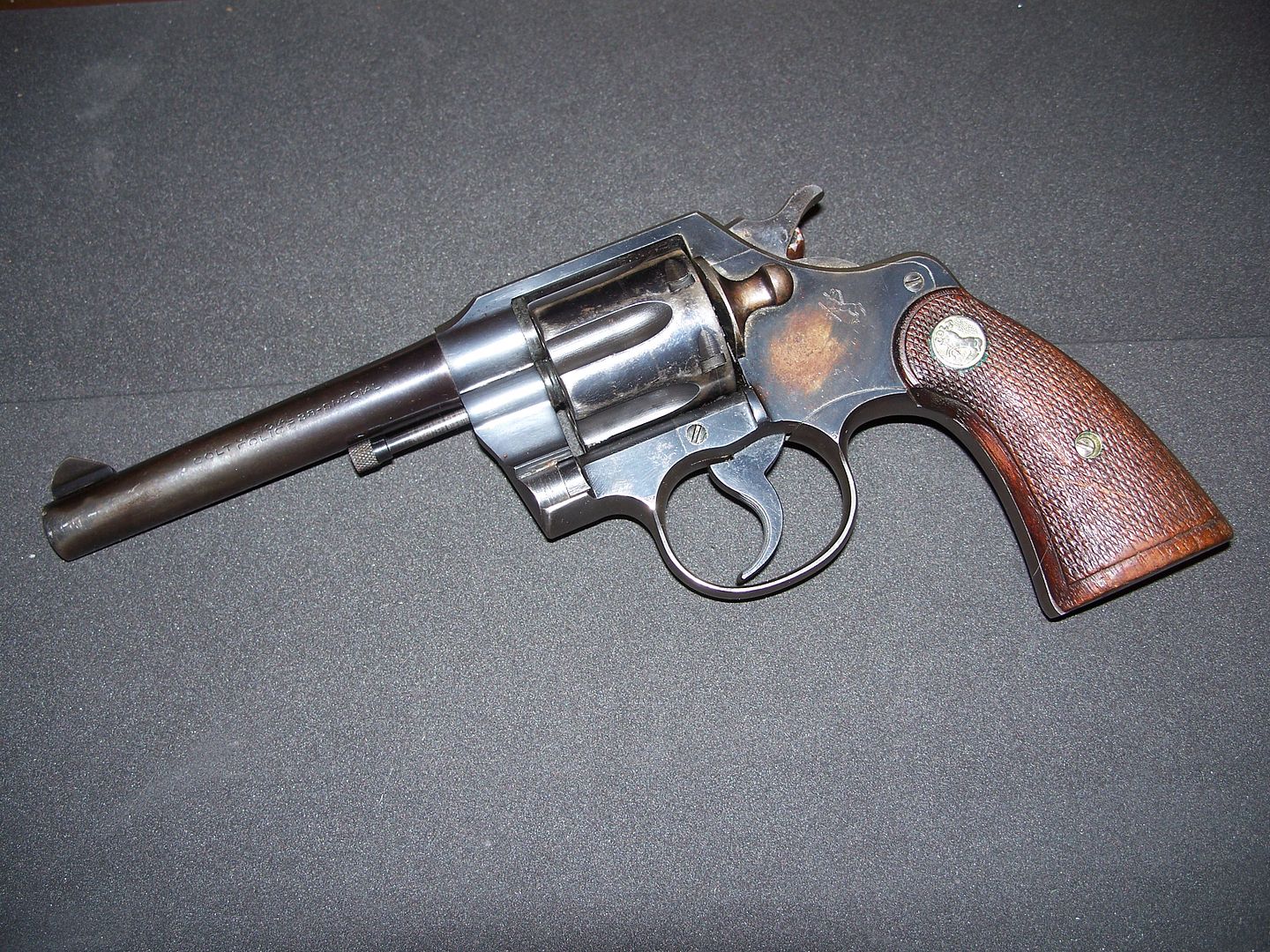 My gunsmith, Mario Matelli (
Bullseye Firearms and Gunsmithing
) disassembled and cleaned the Colt: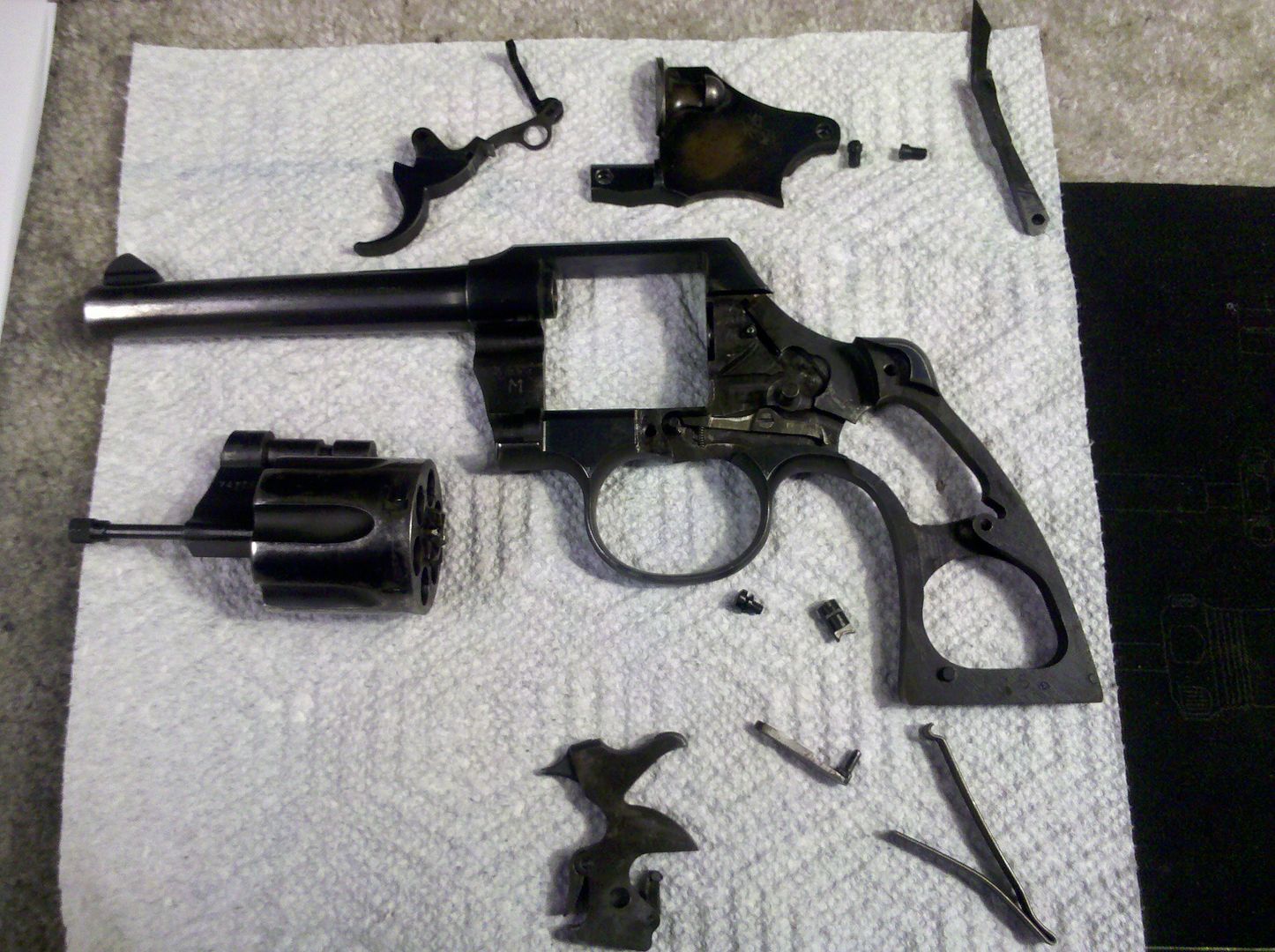 Then Mario installed the 2" barrel, bobbed the hammer, and cut away the trigger guard, just the way John H. Fitzgerald did on his Fitz Specials:
Mario reattached the 6" barrel's front sight to the 2" snubby and put everything back together with a little work on the action to make it smooth and light: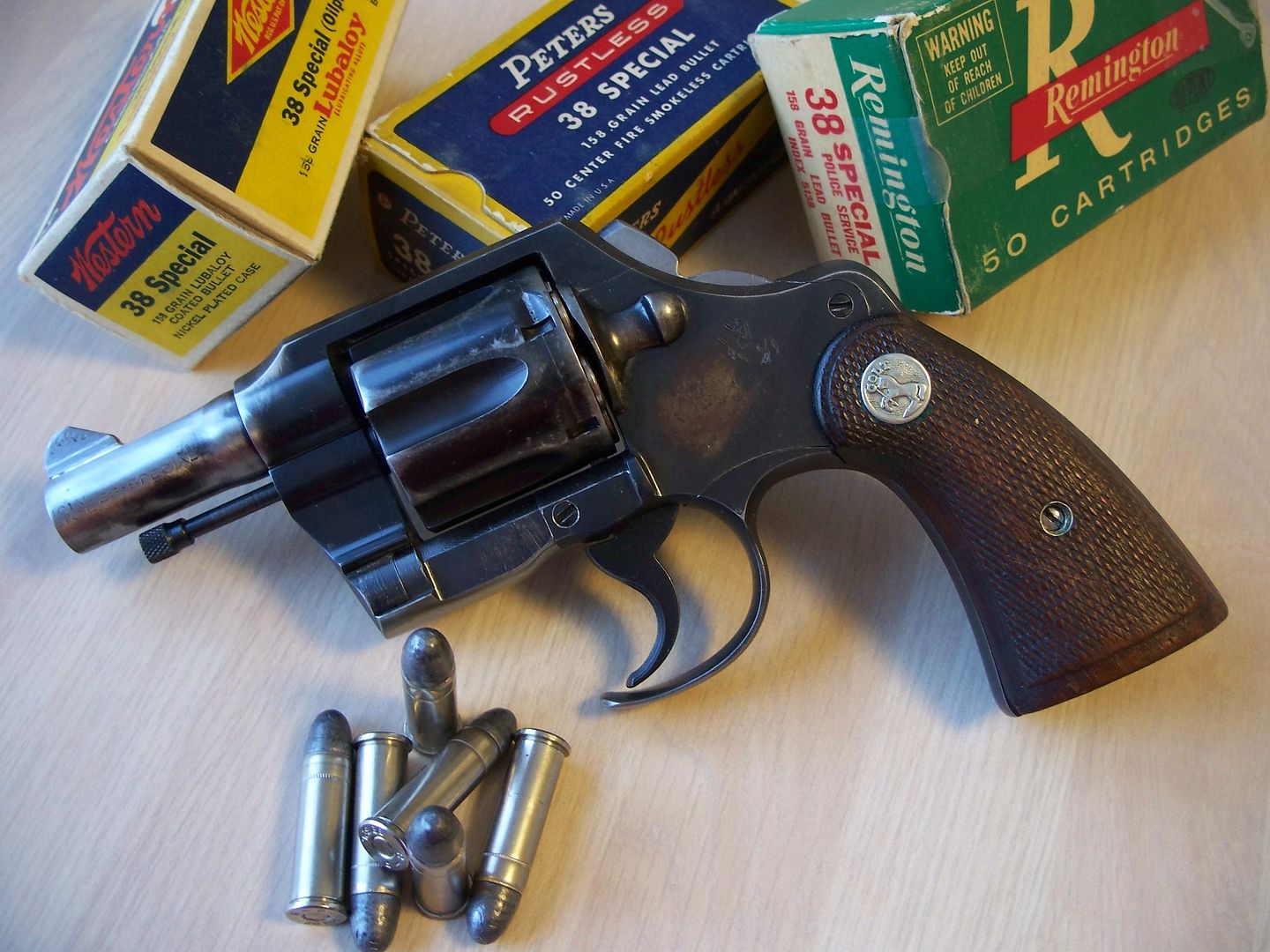 Heating the barrel to attach the front sight ruined the blue and some people thought I should leave the gun just like this...they liked the old beat up look of the revolver.
But I had other ideas, which included a pair of American Elk Stag handles from
Home
) with old original Colt medallions for that factory look: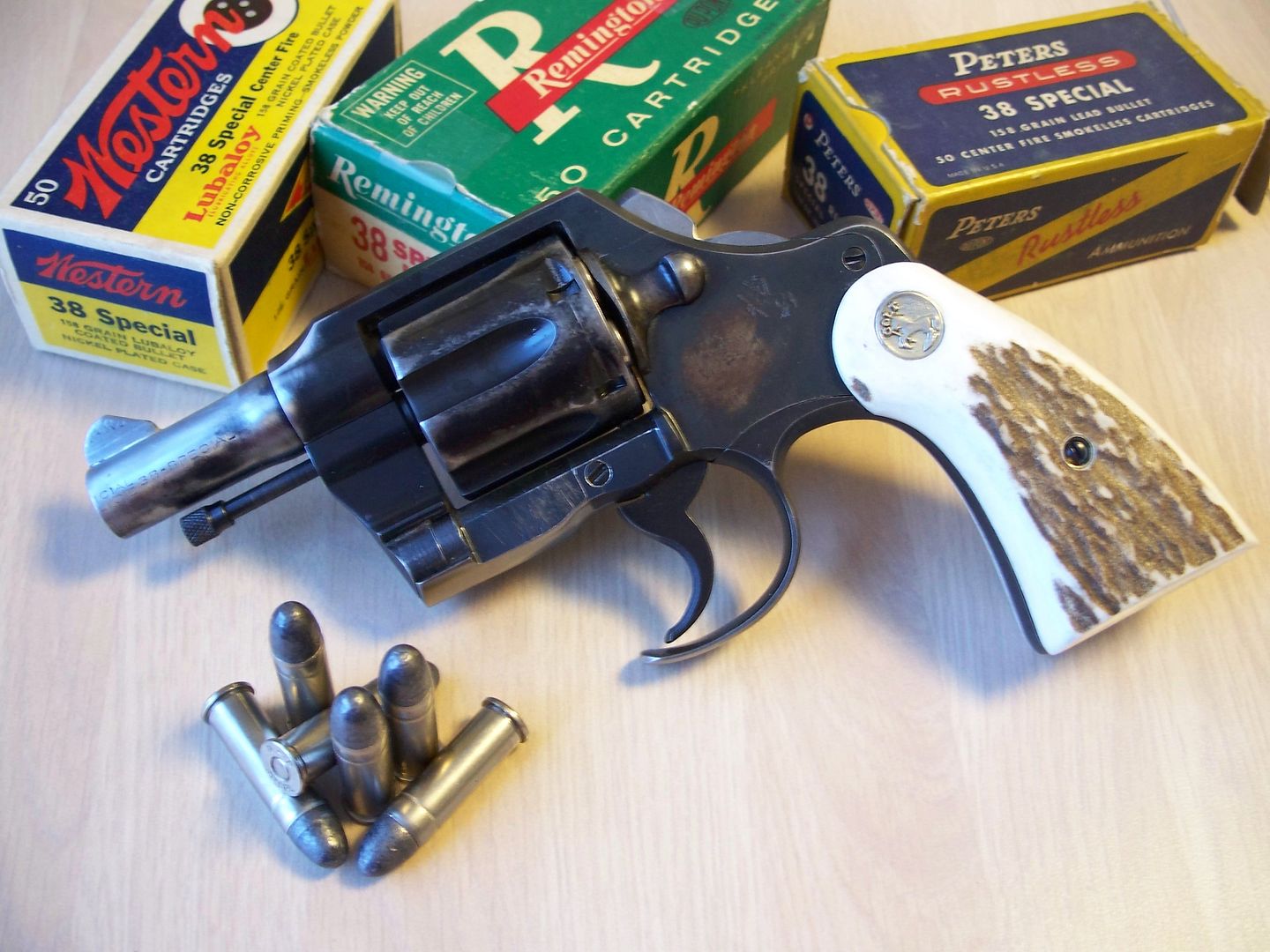 I'm lucky to have a local gentleman that does excellent re-blueing work without losing a gun's edges and markings. However, he has too much work already and asked me not to publish his info on the internet. Here's how he refinished the Colt: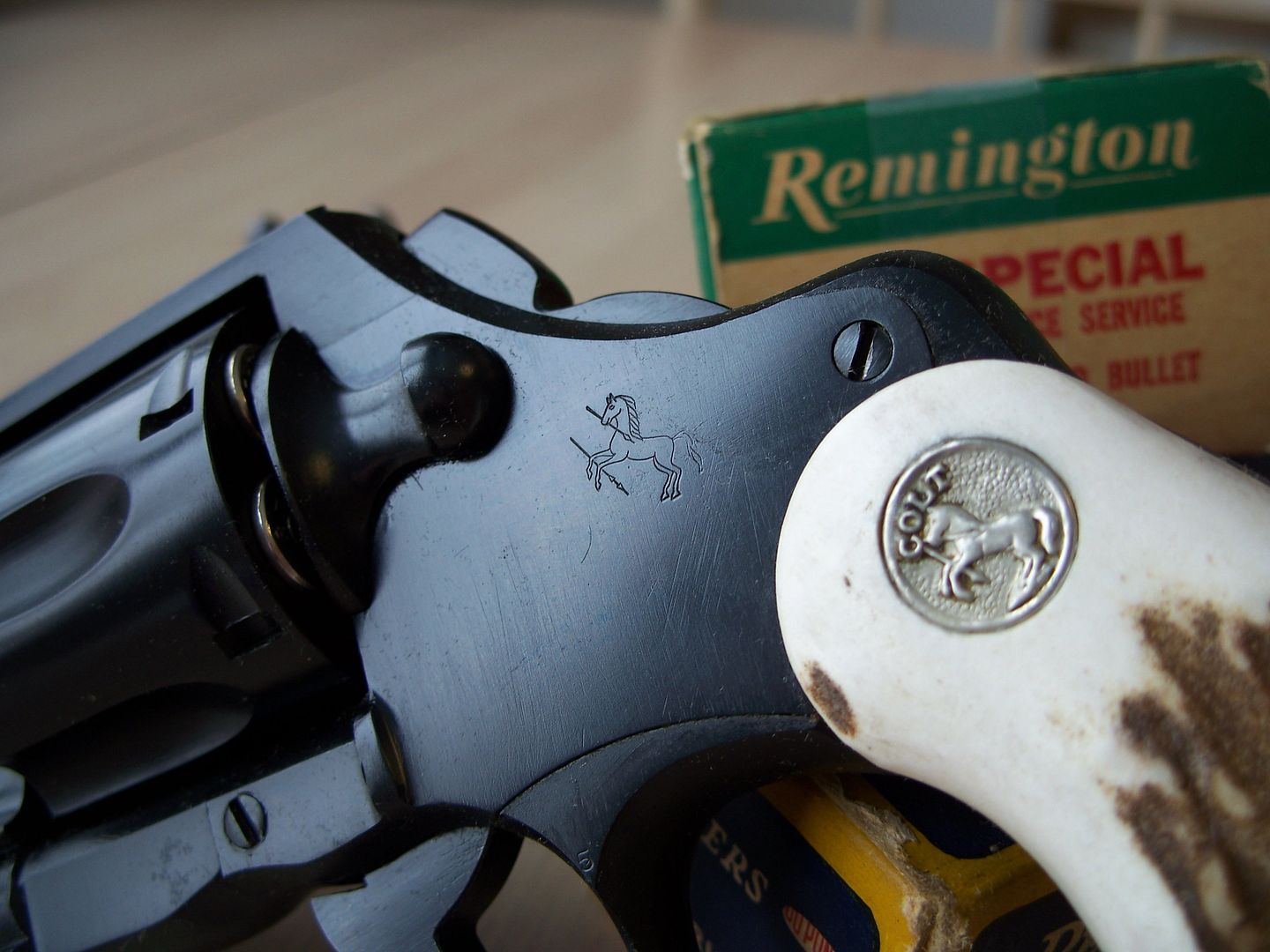 But I still wasn't done. I shipped the Fitz'ed Colt to Michael Gouse at
Gouse Freelance Firearms Engraving & Montana Art Emporium
and had in engraved with 75% coverage American Scroll. Gouse engraves after the blueing and I love how his work turns out: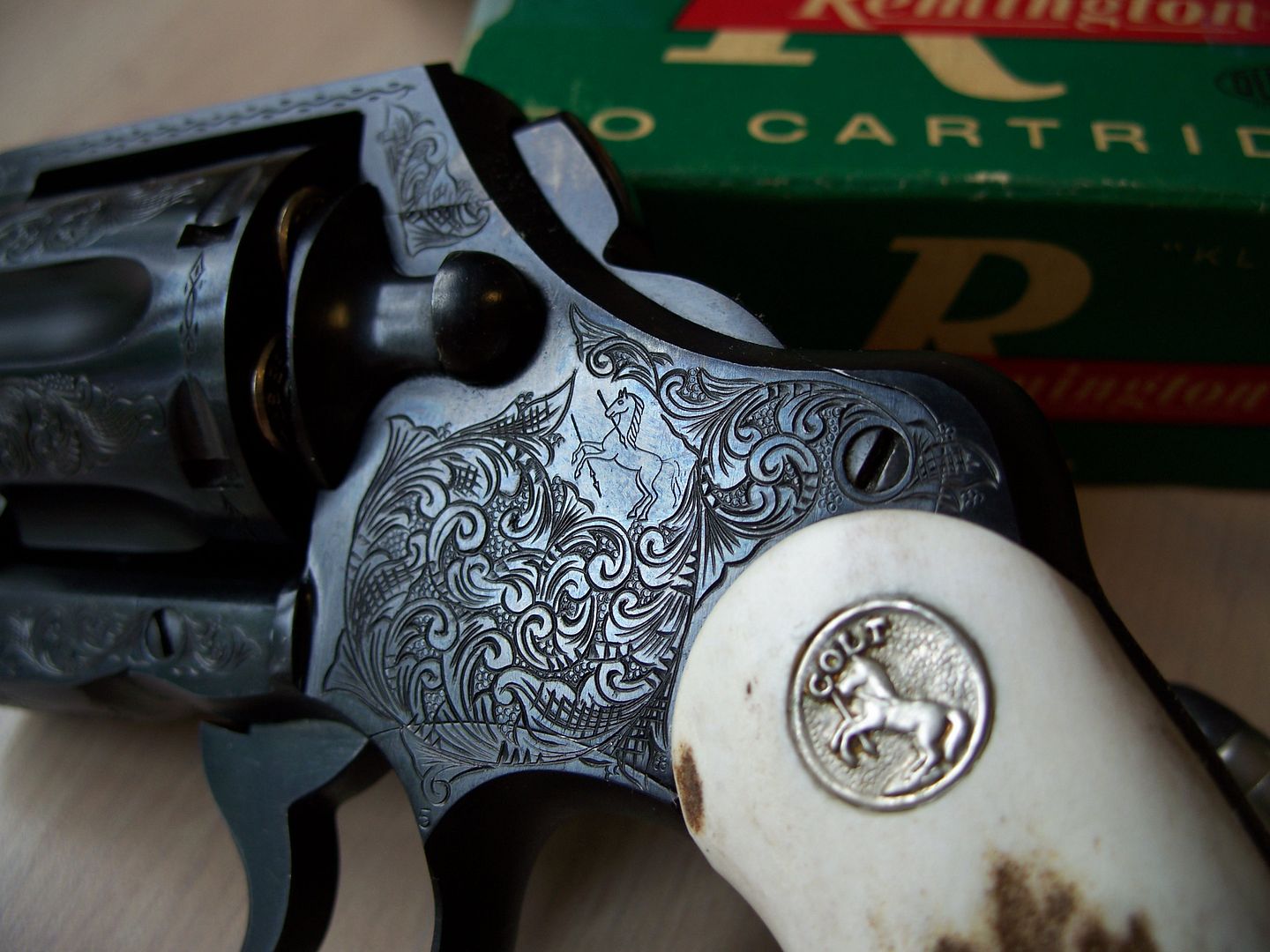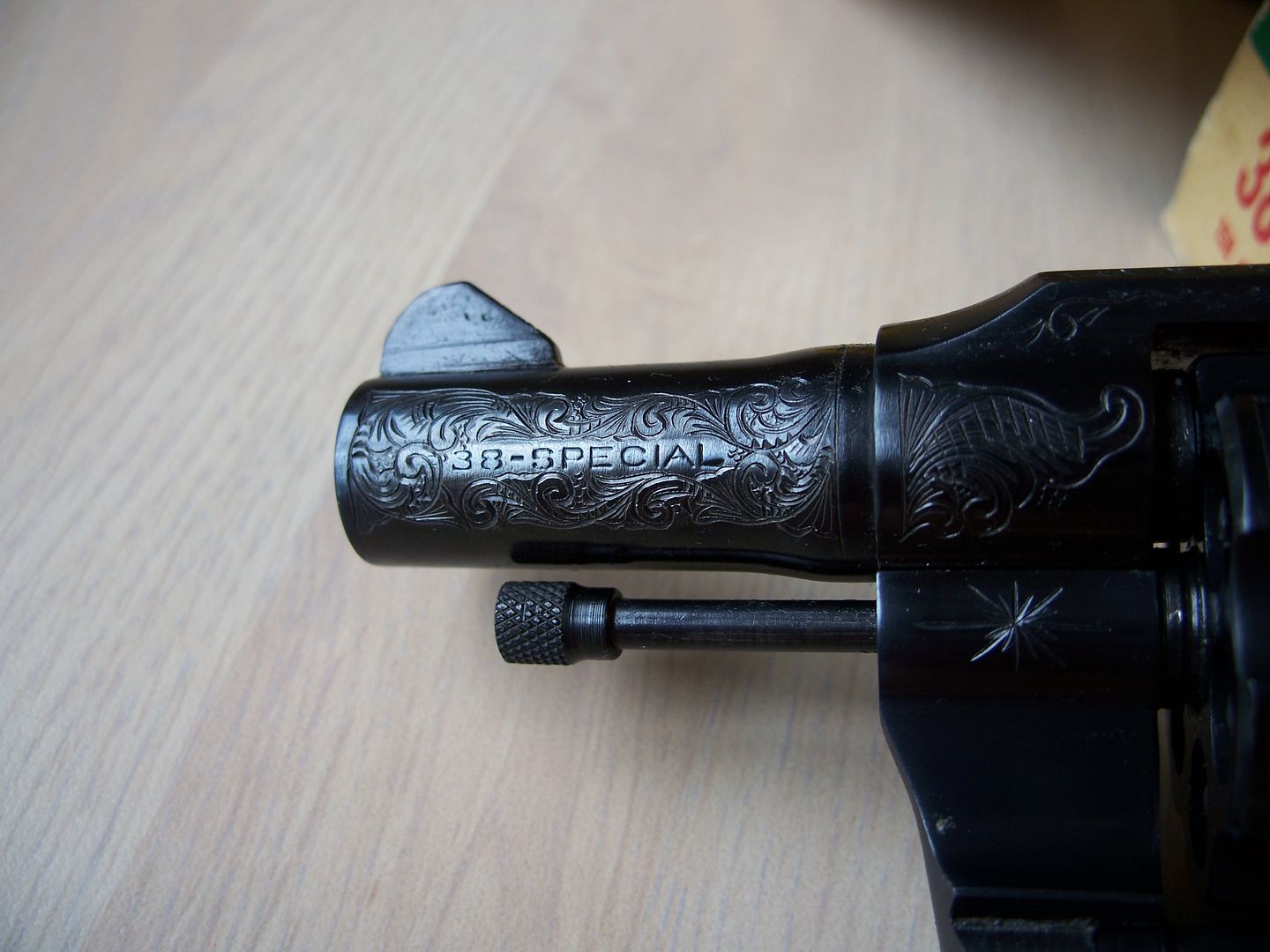 I still wasn't done. I had
www.saguaroleather.com
make me a custom period style holster with Mercury dimes to match the Colt. By pure coincidence, the years on the dimes are the years my mom and dad were born. That just make this project even more special!