Picked this up recently. This is an early NM from about 1934 which was modified by Bob Chow into a bullseye gun some unknown time back. I'll put up a few pics of the gun and let them speak for themselves, then my questions.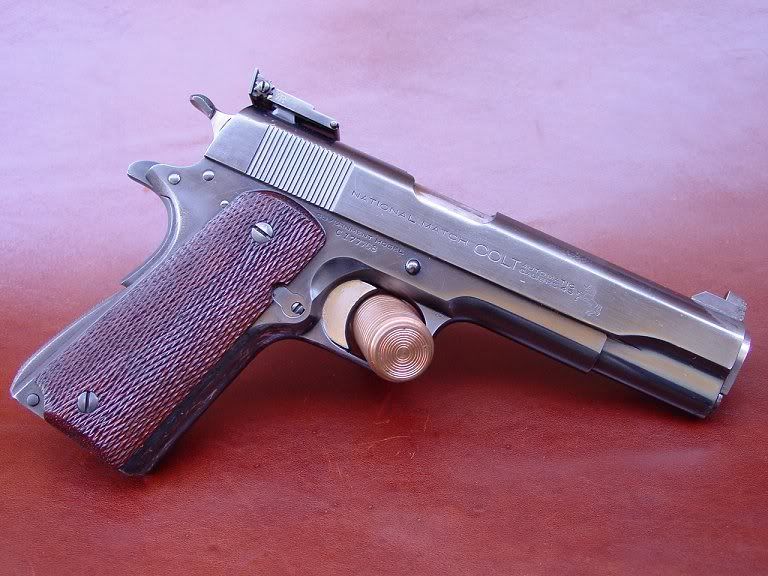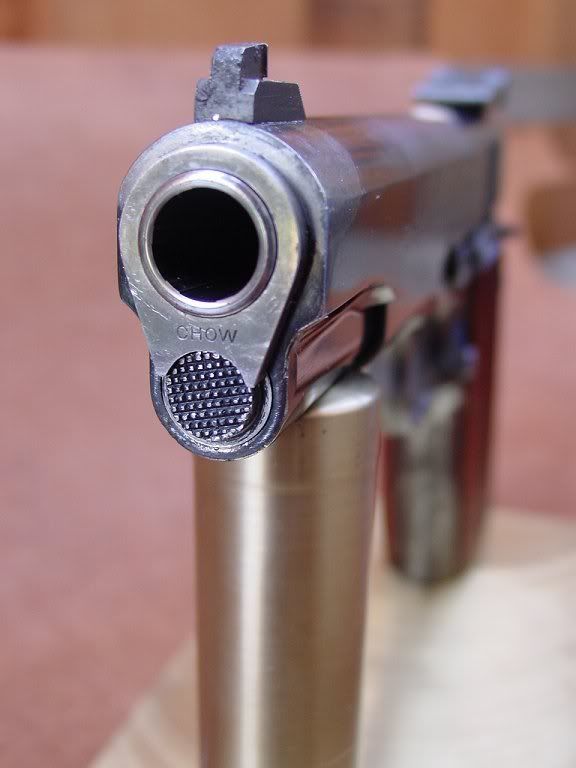 First question. Anyone recognize the rear sights? It's been suggested that they may be early BoMars or early sights from Sig.
I cleaned this piece up as best I could, caked grease, the usual. The owner passed and it sat for a number of years unused. Freckling has begun and rust got to the front sight. No solvent would remove the rubber Pachmayrs that covered the front strap. Knowing the piece needs a reblue I did not hesitate to scrape the front strap some. No other way. The internals were polished by Chow.
I than took it out and shot it.
The gun shoots very well. The trigger is still quite good.
It would be an expensive propisition to restore this piece to it's original NM countours. I see no need to. It is what it is. I know, if in better shape it would be quite valuable. It is as it is. But it does need work to the front sight. A new rear, something from the right era would suit it, even fixed. It needs a refinish to prevent the advance of pitting.
Any ideas would be appreciated.
tipoc